Meet the Staff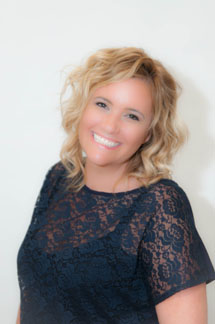 Jeannie
Practice Manager
Jeannie began her career in dentistry working for Dr. Bennett in 1996. She has spent the last 19 years training dental assistants, consulting cosmetic treatment, developing an on- site laboratory, and managing both the Orland Park and Frankfort practices. Jeannie is a Certified Expanded Functions Dental Assistant, licensed dental assisting instructor, and a licensed cosmetologist with esthetics. Her experience in dentistry combined with her education in cosmetology ensures patients will receive the highest quality cosmetic dental treatment.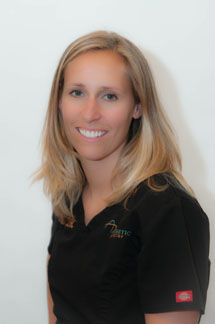 Erin - RDH
Dental Hygienist
Erin has 20 years of experience in the dental field and has practiced as a registered dental hygienist for 16 years. She graduated from Parkland College in Champaign, Illinois with an Associate's Degree in Dental Hygiene. Erin currently works part time in our practice, and while not at work, she enjoys spending time with her family.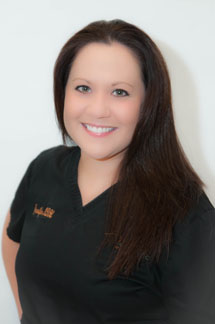 Jennifer - RDH
Dental Hygienist
Jennifer has been a hygienist and a part of the Aesthetic Dentistry team since 2004. She was President of her class and graduated with honors from the Prairie State Dental Hygiene Program in Chicago Heights, IL. Prior to becoming a hygienist, she enjoyed working as an assistant in Oral Surgery for 5 years. Recently, Jennifer expanded her professional career and became a local Realtor in 2014.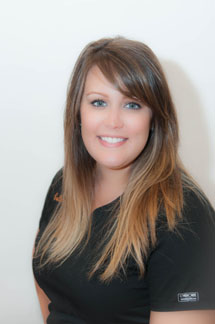 Colleen - RDH
Dental Hygienist
Colleen has had a passion for dentistry and aspired to be a dental hygienist since she was a little girl. Her dental career began in 2005 with Dr. Bennett as a dental assistant. She graduated from the dental hygiene program at Lake Land College in 2009, then furthered her education and obtained her bachelor's degree from Indiana University in 2010. Within her daily practice, Colleen tries to make every dental appointment as comfortable as possible while providing the highest level of care.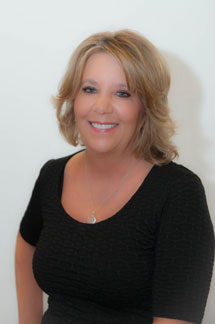 Jenny
Receptionist
Jenny has eleven years of experience in the dental field. She has been with Aesthetic Dentistry for six of those years at the front desk, and she enjoys working in such a professional environment with dedicated doctors and staff. She works in both the Orland Park and Frankfort offices.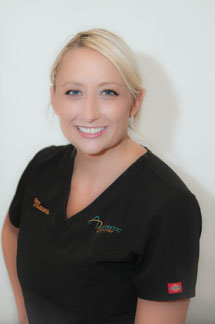 Maura - CDA
Lead Dental Assistant
Maura began her career with us immediately after finishing dental assisting school in 2009. She has developed expert knowledge of whitening and Invisalign through continuing education the desire to deliver outstanding dental treatment. Over the years, Maura has built trusting, long lasting relationships with our patients.
Nicholas
IT Manager
Nicholas earned his bachelor's degree in Computer Information Systems at DeVry University in 2006. He has been IT Manager for both of Aesthetic Dentistry's dental practices, located in Orland Park and Frankfort, since 2010. Nicholas has also handled the duties of Human Resources Director since 2012.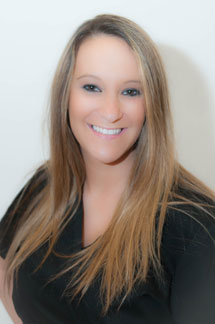 Jackie - CDA
Dental Assistant
Jackie has been with Aesthetic Dentistry since 2013. She has over 12 years of experience as a chairside dental assistant. Jackie sees patients in both our Frankfort and Orland Park locations and excels at all dental procedures.
Ella
Dental Assistant
Ella joined our team after finishing cosmetology school in 2014. She is fluent in Polish and is trained as a dental assistant as well as a receptionist to accommodate our Polish speaking patients.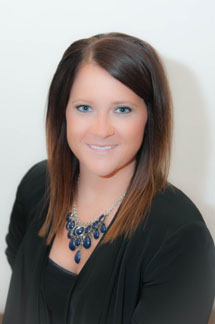 Carolyn - MPH
Office Manager
Carolyn, our front office manager, has a master's degree in Public Health with double concentrations in Healthcare Administration and Health Education and Promotion. She enjoys interacting with patients each day and ensuring that they have a positive experience at our office. In her free time, you can find her cooking, baking, or running! If you have any questions regarding dental insurance or financial arrangements, Carolyn would be happy to help.