Office & Technology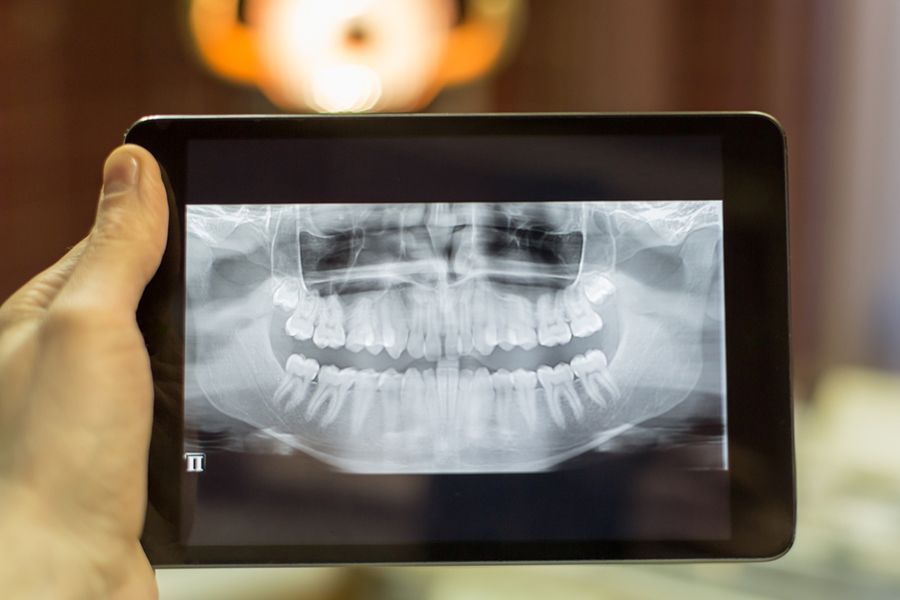 Digital Radiography
Digital x-rays are the newest technology used in dentistry to take and archive dental x-rays. Digital x-rays significantly reduces the amount of radiation as compared to traditional dental x-rays.This technique captures a digital picture of teeth with their supporting bone structures and stores the images on a computer in our Orland Park Dental Office. You and Dr. Bennett will be able to instantly view your x-rays and enlarge the image to aid in the identification of dental problems and to guage your dental health. Dr. Bennett will use this information to create an individualized treatment plan.
Intra-Oral Camera
Taking pictures of the teeth and supporting tissue with a small video camera about the size of a pen is a wonderful addition to dentistry today. The intra-oral camera creates digital images that can be stored on a computer at Aesthetic Dentistry. The images are shared with our patients so they can join with us in the "co-diagnosis" of problems with their dental health. We can show you how others view your smile and which fillings are broken or discolored. We look forward to showing you a dental tour of your mouth in the privacy of your treatment room.
Digital Impression Taking
The iTero Element Intraoral Scanner is designed to fit your practice even better than before. Whether you are a general practitioner or orthodontist, iTero Element is designed to deliver speed, reliability, intuitive operations, and outstanding visualization capabilities.